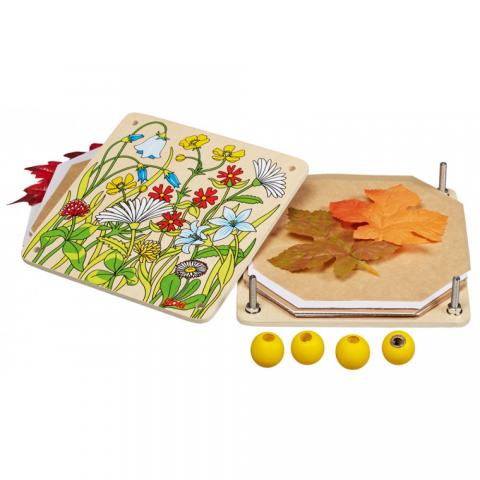 If you really want to preserve your blooms, you need to remove their moisture with a process like air-drying or pressing!
This Flower Press is a much more efficient, not to mention simpler way of drying flowers and leaves.
A printed wooden enclosure with cardboard inserts screw together to dry your special memories, school projects or 3D artwork.
17.5 x 17.5 x 4.5 cm
 Ages 3+
$17