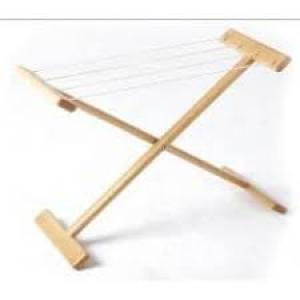 Hanging laundry on a clothesline is a irresistible activity!
Fun and easy for children to handle, this small stand is convenient for towels, cloths, socks, doll clothes, or wet artwork.
Our small beech wood clothesline stand measures:
63cm L x 26cm W x 56cm H.
You can  lower the height by using longer rope.
Subscribe to Montessori Materials Newsletter