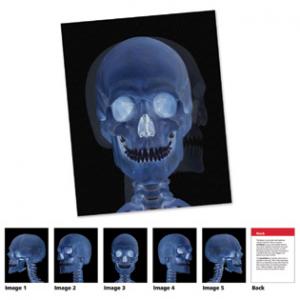 Put science in motion to grow a deeper understanding of the human body. Transform images by tilting the lenticular cards.
Includes skeletal x-rays, digestive system, beating heart, joints, organs, muscles and more.
Provides additional vocabulary and content on reverse side.
Includes 18 double-sided cards (4"L x 5"H) in storage tray plus Activity Guide.
Subscribe to Montessori Materials Newsletter