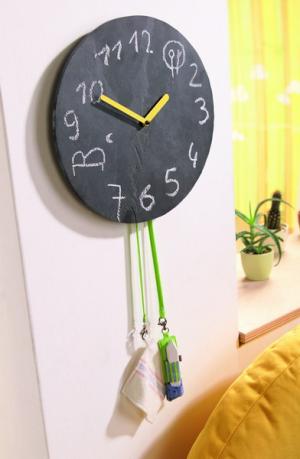 1, 2, 3 - learning the clockface is fun! Just as on a slate the children can write numbers or symbols on this wall clock. A piece of chalk and wiping cloth hang like "pendulums" ready for use.
Real Working Clock!
Birch plywood, slate.
Diameter - 28cm.
AA battery not included.
Subscribe to Montessori Materials Newsletter